Running a small business can be challenging, but it's even more difficult if you don't have a good handle on your finances. That's where accounting comes in. Accounting is the process of tracking financial transactions, and it's essential for small businesses to keep accurate records of their income and expenses.
If you're a small business owner in Penang, get to know these 10 tips:
Top 10 accounting tips:
Choose the right accounting software. There are a variety of accounting software options available, so it's important to choose one that's right for your business. Some factors to consider include the size of your business, your budget, and your needs.
Set up a bookkeeping system. Once you've chosen your accounting software, you need to set up a bookkeeping system. This will involve creating accounts for your assets, liabilities, income, and expenses.
Enter your transactions on time. It's important to enter your transactions into your accounting software as soon as possible. This will help you avoid making mistakes and keep your records accurate.
Reconcile your accounts regularly. Reconciling your accounts means comparing your bank statements to your accounting records. This helps to ensure that your records are accurate and up-to-date.
Create a budget. A budget is a plan for how you're going to spend your money. It can help you track your spending, avoid overspending, and reach your financial goals.
Plan for taxes. It's important to plan for taxes throughout the year, not just at tax time. This will help you avoid penalties and interest.
Stay up-to-date on regulations. The accounting regulations for small businesses change frequently. It's important to stay up-to-date on these changes so that you can comply with the law.
Get help from a professional bookkeeper. If you're not comfortable handling your own accounting and bookkeeping, you can hire a professional bookkeeper or accountant to help you. This can be a good option if you have a complex business or if you need help with tax planning.
Don't be afraid to ask for help. If you're struggling with your accounting and bookkeeping, don't be afraid to ask for help. There are also many online resources available that can help you learn about accounting.
Keep your records organized. It's important to keep your bookkeeping and accounting records organized so that you can easily find them when you need them. This will also make it easier for your bookkeeper or accountant to do your taxes.
By following these tips, you can improve your accounting practices and manage your finances more effectively. This will help you save money, avoid problems, and grow your business.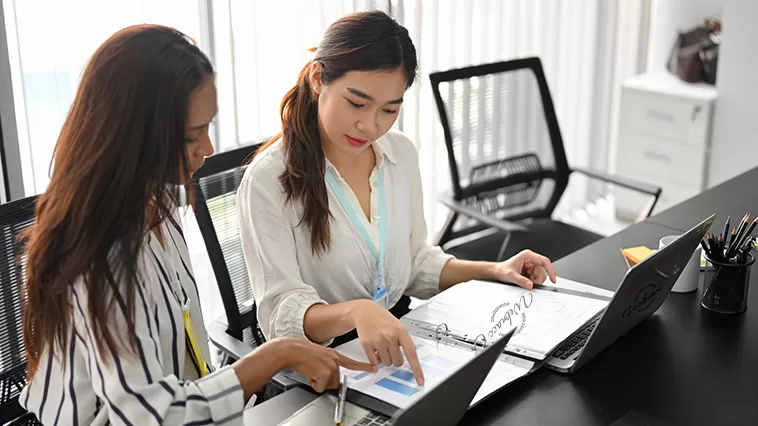 Webnacc Business Solution is a reliable and affordable accounting and bookkeeping firm in Penang, Malaysia. We offer a wide range of services to small businesses, including bookkeeping, accounting, tax planning, and compliance. We are easy to work with, reliable, and affordable. We understand that small businesses have unique needs, and we work with you to develop a customized solution that meets your specific requirements. We are committed to providing you with the highest quality service at a competitive price.
If you do not need us to handle everything for you. Here are some specific ways in which we can also help with your bookkeeping and accounting needs:
We can set up and maintain your bookkeeping system.
We can enter your transactions accurately and on time.
We can reconcile your accounts regularly.
We can prepare your financial statements.
We can help you with tax planning and compliance.
And etc…
We are easy to work with because we are responsive to your needs and we communicate with you regularly. We are reliable because we have a proven track record of providing quality service. We are affordable because we offer competitive rates.
If you are looking for an accounting and bookkeeping firm that is easy to work with, reliable, and affordable, then Webnacc Business Solution is the right choice for you. Contact us today for a free consultation session to learn more about our services and how we can improve your business with our services.