In the dynamic world of business, where every minute counts, having a reliable and efficient accounting system is crucial. QuickBooks, a leading online accounting software, has proven to be the go-to solution for millions of small businesses worldwide. Let's delve into the myriad of features and benefits that QuickBooks offers, making it an indispensable tool for businesses.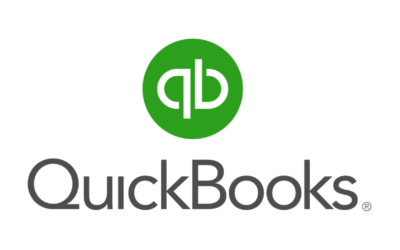 1. Access Anytime, Anywhere
With QuickBooks, you're not tethered to your office desk. The software stores data in the cloud, allowing you to manage your business from any device, be it a Mac, PC, tablet, or phone. This flexibility ensures that you're always in control, no matter where you are.
2. Streamlined Cash Flow Management
QuickBooks offers features that allow businesses to send customized quotes and invoices, ensuring faster payments. By tracking sales, expenses, and sorting receipts in one consolidated place, businesses can have a clear view of their cash flow, making financial decision-making more informed.
3. Insights at Your Fingertips
Understanding your business's financial health is paramount. With QuickBooks, you can generate a variety of reports in seconds. Whether you want to view profit and loss statements, balance sheets, or custom reports tailored to your needs, QuickBooks has got you covered.
4. Professional Invoicing
First impressions matter. With QuickBooks, businesses can create and dispatch professional-looking invoices in mere seconds. The software offers automated templates and schedules, ensuring that the invoicing process is not only efficient but also enhances the business's professional image.
5. Organized Receipt Management
Gone are the days of sifting through piles of paper receipts. QuickBooks allows businesses to capture and organize receipts digitally. This not only ensures that you're prepared for tax season but also reduces the clutter and potential for lost receipts.
6. Tailored Plans for Every Business
Every business is unique, and so are its needs. QuickBooks offers a range of plans tailored to different business requirements. Whether you're just starting out or looking to grow your business, there's a QuickBooks plan designed for you.
7. Global Reach (Including Malaysia)
QuickBooks isn't limited to a specific region. And it is certainly suitable for Malaysia businesses as we have a number of clients using this. And it's used by over 3.4 million small businesses globally, making it a trusted choice for entrepreneurs and business owners worldwide.
Conclusion on Quickbooks
In a nutshell, QuickBooks is more than just accounting software. It's a comprehensive business management tool that offers flexibility, efficiency, and insights, ensuring that businesses can focus on what they do best while leaving the accounting to the experts.
Webnacc Business Solution: Your QuickBooks Implementation and Accounting Partner
In today's fast-paced business environment, having a reliable and efficient accounting system is paramount. Webnacc Business Solution understands this need and offers a comprehensive service to assist clients in seamlessly integrating QuickBooks into their operations. We will ensures a smooth implementation process.
But our commitment doesn't end there. Recognizing the complexities of bookkeeping and accounting, Webnacc Business Solution offers dedicated services to manage these critical aspects of your business.
We are equipped with the latest tools and knowledge to ensure accurate, timely, and compliant financial management. By entrusting your bookkeeping and accounting needs to Webnacc, businesses can focus on their core operations, confident that their financial matters are in capable hands.
Contact us today for a consultation session!