In the dynamic world of business, strategic decisions can make all the difference. One such decision that is gaining traction among Malaysian businesses is outsourcing the accounting department. This move, while seemingly daunting, can bring about significant benefits that can propel your business forward. In this article, we delve into the advantages of outsourcing your accounting department in Malaysia.
Why Outsource Your Accounting Department?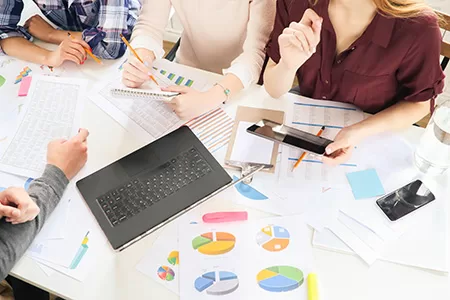 Outsourcing your accounting department can bring about several benefits. Firstly, it allows you to focus on your core business operations. By delegating accounting tasks to experts, you can dedicate more time and resources to areas that directly contribute to your business growth.
Secondly, outsourcing can lead to cost savings. Hiring a full-time, in-house accounting team can be expensive when you factor in salaries, benefits, and overhead costs. In contrast, outsourcing allows you to pay for the services you need when you need them, leading to significant cost savings.
Thirdly, outsourcing ensures that your accounting tasks are handled by professionals with the necessary expertise and experience. This not only ensures the accuracy of your financial records but also helps you stay compliant with tax laws and accounting standards.
Outsourcing Accounting in Malaysia: The Benefits
In Malaysia, outsourcing your accounting department can bring about additional benefits. For one, local service providers are well-versed in Malaysia's accounting standards and tax laws. This ensures that your financial records are compliant with local regulations.
Moreover, local service providers understand the unique challenges and opportunities in the Malaysian market. This local knowledge can provide valuable insights that can help drive your business growth.
Webnacc Business Solution Sdn Bhd: Your Trusted Partner
At Webnacc Business Solution Sdn Bhd, we genuinely understand the unique challenges that businesses in Malaysia face. Our team of experienced professionals is not only well-versed in Malaysia's accounting standards but is also dedicated to providing you with affordable and reliable accounting services.
But that's not all – we're prepared to go above and beyond. If the demands of managing your entire accounting department have become overwhelming, fret no more. We have the perfect solution just for you. You can choose to outsource your entire accounting department to us.
By opting for this service, you can wave goodbye to the complexities of accounting. We'll take care of everything, from bookkeeping to financial analysis, tax preparation, and payroll. With Webnacc Business Solution Sdn Bhd, you can have peace of mind knowing that your financial needs are being handled by experts, freeing you up to focus on what truly matters: growing your business.
Are you ready to unlock your business's full growth potential? Don't let accounting hold you back any longer. Take the first step towards success by scheduling your free Bookkeeping Consultation Session with us today. Discover how we can help you save valuable time, streamline your finances, and concentrate on what truly matters – growing your business.