In the bustling city of Penang, businesses are constantly on the move. Amidst the hustle and bustle, one aspect that often gets overlooked is bookkeeping. While it may seem like a mundane task, effective bookkeeping is crucial for business growth. In this article, we'll guide you through the process of choosing a reliable and affordable bookkeeping service in Penang.
Why Outsource Your Bookkeeping?
Outsourcing your bookkeeping tasks can bring about several benefits. Firstly, it allows you to focus on your core business operations. By delegating bookkeeping tasks to experts, you can dedicate more time and resources to areas that directly contribute to your business growth.
Secondly, outsourcing can lead to cost savings. Hiring a full-time, in-house bookkeeper can be expensive when you factor in salaries, benefits, and overhead costs. In contrast, outsourcing allows you to pay for the services you need when you need them, leading to significant cost savings.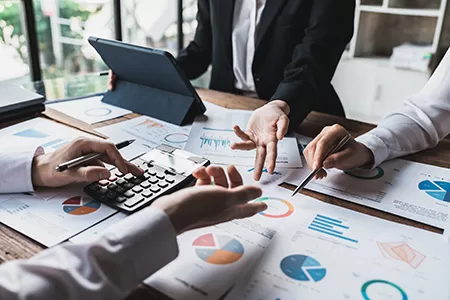 Choosing a Bookkeeping Service in Penang
When choosing a bookkeeping service in Penang, there are several factors to consider. Firstly, look for a service that has a solid reputation and a track record of reliability. You want to ensure that your financial records are in good hands.
Secondly, consider the cost. While you want a service that is affordable, it's important not to compromise on quality. Look for a service that offers a good balance of cost and quality.
Finally, consider the service's understanding of the local market. A service that is familiar with Penang's business landscape and regulatory environment can provide valuable insights and ensure that your financial records are compliant with local regulations.
Webnacc Business Solution Sdn Bhd: Your Trusted Partner
At Webnacc Business Solution Sdn Bhd, we have a deep understanding of the unique obstacles faced by businesses in Penang. Our team of skilled professionals is highly knowledgeable in Malaysia's accounting standards and is dedicated to delivering affordable and dependable bookkeeping services.
However, our services extend beyond bookkeeping. We are prepared to go the extra mile. If you find yourself overwhelmed by the responsibilities of managing an entire accounting department, we have the perfect solution for you. We provide the option to outsource your entire accounting department to us.
By choosing this option, we will take care of everything, including bookkeeping, financial analysis, tax preparation, and payroll. With Webnacc Business Solution Sdn Bhd, you can have peace of mind knowing that your financial needs are being handled by experts, allowing you the freedom to focus on what truly matters – growing your business.
Are you ready to unleash the growth potential of your business? Don't let bookkeeping impede your progress. Schedule your complimentary Bookkeeping Consultation Session with us today and discover how we can help you save time, streamline your finances, and concentrate on what truly matters – growing your business.