In the vibrant business landscape of Malaysia, small businesses play a crucial role. However, managing finances effectively can be a daunting task for many small business owners.
From bookkeeping to tax preparation, financial management requires a certain level of expertise and attention to detail. In this article, we'll explore the best practices for managing your small business finances in Malaysia.
Understanding Your Financial Position
The first step in managing your finances is understanding your financial position. This involves keeping track of your income, expenses, assets, and liabilities. Regularly updating and reviewing your financial statements can provide valuable insights into your business's financial health.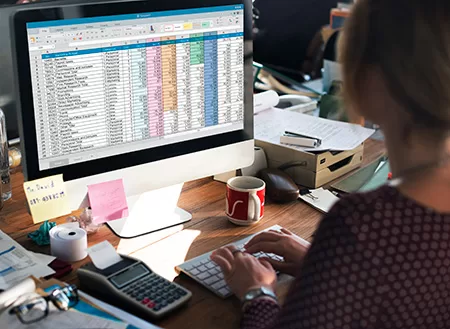 Effective Bookkeeping
Effective bookkeeping is the backbone of good financial management. Regularly recording your financial transactions ensures that your financial records are accurate and up-to-date. This not only helps you track your income and expenses but also makes tax preparation easier.
Budgeting and Financial Planning
Budgeting and financial planning are crucial for managing your finances effectively. A well-planned budget can help you control your expenses and ensure that you have enough funds to cover your operational costs. Regular financial planning can also help you set financial goals and develop strategies to achieve them.
Managing Cash Flow – Managing Small Business Finances
Cash flow management is another crucial aspect of financial management. Ensuring that you have enough cash to cover your expenses is essential for your business's survival. Regularly monitoring your cash flow can help you identify potential cash shortages and take corrective action in time.
Compliance with Tax Laws and Regulations
In Malaysia, small businesses are required to comply with various tax laws and regulations. Non-compliance can result in penalties and damage to your business's reputation. Therefore, it's important to stay updated with the latest tax laws and ensure that your business is compliant.
Webnacc Business Solution Sdn Bhd: Your Trusted Partner
At Webnacc Business Solution Sdn Bhd, we recognize the distinct obstacles faced by small businesses in Malaysia. Our team of experienced professionals possesses extensive knowledge of Malaysia's accounting standards and is dedicated to delivering affordable and dependable bookkeeping services.
However, our services go beyond bookkeeping. We go the extra mile to provide a comprehensive solution. If you find yourself overwhelmed by the responsibilities of managing an entire accounting department, we have the perfect answer for you. We offer the opportunity to outsource your entire accounting department to us.
By doing so, we will handle all aspects, ranging from bookkeeping to financial analysis, tax preparation, and payroll. With Webnacc Business Solution Sdn Bhd, you can have peace of mind knowing that your financial requirements are in the hands of experts, allowing you to concentrate on what truly matters – expanding your business.
Are you prepared to take control of your small business finances? Don't allow financial management to impede your progress. Reach out to us today and explore how we can assist you in streamlining your finances, saving time, and focusing on what truly matters – expanding your business.