In the vibrant business landscape of Malaysia, small to medium-sized businesses are constantly seeking ways to optimize their operations and reduce costs. One area where cost savings can be significant is bookkeeping. By leveraging cost-effective bookkeeping solutions, businesses in Penang and across Malaysia can streamline their financial management processes, improve their financial health, and drive business growth. In this comprehensive guide, we'll explore the benefits of cost-effective bookkeeping solutions and how businesses can implement them.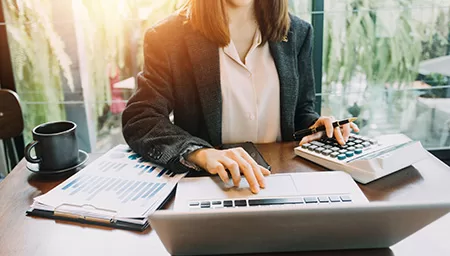 Understanding the Importance of Bookkeeping
Bookkeeping is the process of recording and organizing a business's financial transactions. It involves tracking income and expenses, managing invoices and receipts, and preparing financial statements. Effective bookkeeping is crucial for several reasons. It helps businesses track their financial performance, make informed business decisions, comply with tax laws and regulations, and attract investors and lenders.
The Challenges of In-House Bookkeeping
While some businesses choose to handle their bookkeeping in-house, this approach can be costly and time-consuming. Hiring and training a full-time bookkeeper can be expensive, especially for small businesses with limited resources. Additionally, in-house bookkeeping can divert valuable time and resources away from core business activities.
The Benefits of Outsourced Bookkeeping
Outsourcing bookkeeping tasks to a reliable service provider can bring about several benefits. Firstly, it can lead to significant cost savings. Instead of hiring a full-time bookkeeper, businesses can pay for the services they need when they need them. Secondly, outsourcing allows businesses to access expertise and technology that they might not have in-house. Professional bookkeepers are well-versed in the latest accounting standards and software, ensuring that the business's financial records are accurate and up-to-date. Finally, outsourcing bookkeeping tasks can free up time for businesses to focus on their core operations and strategic initiatives.
Finding a Cost-Effective Bookkeeping Solution in Penang and Malaysia
When looking for a cost-effective bookkeeping solution in Penang and Malaysia, there are several factors to consider. Firstly, businesses should look for a service provider with a solid reputation and a track record of reliability. Secondly, they should consider the provider's understanding of the local business landscape and regulatory environment. Finally, businesses should consider the cost of the service. While it's important to find a solution that fits within the business's budget, it's equally important to ensure that the service provider can deliver quality services.
Webnacc Business Solution Sdn Bhd: Your Partner in Cost-Effective Bookkeeping
At Webnacc Business Solution Sdn Bhd, we fully understand the challenges faced by businesses in Penang and throughout Malaysia. Our team of experienced professionals is passionately dedicated to providing you with convincing and cost-effective bookkeeping solutions.
But we don't stop there. We're committed to going above and beyond. If you're struggling to manage the overwhelming demands of your entire accounting department, we have the perfect solution for you. We offer the opportunity to outsource your entire accounting department to us.
By entrusting us with your accounting needs, we take care of everything – from meticulous bookkeeping to friendly consultation, accurate tax preparation, and seamless payroll management. With Webnacc Business Solution Sdn Bhd, you can have peace of mind knowing that your financial matters are being expertly handled, allowing you to focus on the core of your business – driving growth and success.
Are you ready to explore cost-effective bookkeeping solutions that will revolutionize your business? Take the first step today by contacting us. Discover how our services can streamline your financial management processes, save you valuable time, and propel your business towards unparalleled growth. Don't wait any longer – seize this opportunity to transform your business's financial future. Contact us now!