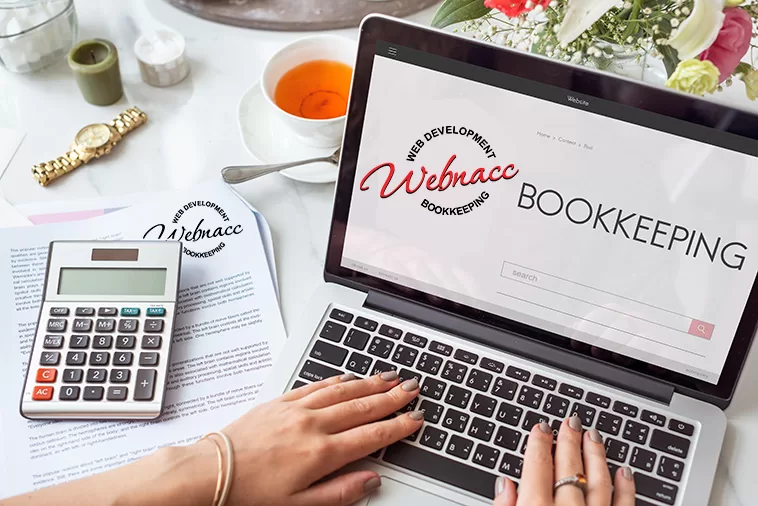 Are you in search of professional bookkeeping services in Malaysia? Or perhaps you're considering the potential of freelance bookkeeping for your business needs? Welcome to the world of Webnacc Business Solution Sdn Bhd, your ultimate destination for comprehensive and trustworthy bookkeeping and accounting services.
The concept of bookkeeping is straightforward — it involves the recording of financial transactions of a business. However, the process itself can be quite complicated, especially for growing businesses with expanding financial transactions. This is where professional bookkeeping services, like those offered by Webnacc Business Solution Sdn Bhd, come into play.
Bookkeeping Services in Malaysia: An Overview
As one of the top-tier economies in Southeast Asia, Malaysia boasts a vibrant business environment, which necessitates effective bookkeeping services. But why is bookkeeping so critical? It's simple. Good bookkeeping practices offer you control over your business's financial health, keep you compliant with statutory requirements, and help in making informed decisions for business growth.
Pros and Cons of Freelance Bookkeeping
Like any business decision, choosing freelance bookkeeping in Malaysia comes with its share of pros and cons.
Pros
Cost-Efficiency: Freelance bookkeepers generally charge for the work done, making them a more cost-effective option for small businesses or startups with fewer transactions.

Flexibility: Freelance bookkeepers can work around your schedule, providing services when you need them.

Personalized Service: Freelancers are likely to give you personalized attention due to a lesser number of clients.
Cons
Limited Knowledge Base: Freelancers may not have the comprehensive financial expertise that a bookkeeping firm can provide.

Availability: Freelancers might not always be available when you need them, which could be a problem during critical financial periods.

Security Concerns: Without the proper infrastructure, freelancers might not provide the level of data security that a professional bookkeeping firm can ensure.
Why Choose Webnacc Business Solution Sdn Bhd?
While freelance bookkeeping services do have their advantages, a professional bookkeeping firm like Webnacc Business Solution Sdn Bhd provides a blend of expertise, reliability, and scalability that a freelancer might struggle to offer.
Here's why you should consider Webnacc Business Solution Sdn Bhd for your bookkeeping needs in Malaysia:
Expertise: Our team is composed of skilled professionals well-versed in various financial domains. They can handle any complexity that your business's financial transactions may present.

Reliability: Our services are available whenever you need them. With a dedicated team at your disposal, you won't have to worry about availability issues.

Scalability: As your business grows, so does your need for bookkeeping services. We can effortlessly scale our services to match your growing needs.

Security: We provide secure bookkeeping services, ensuring your sensitive financial data is safe.

Compliance: We are up-to-date with the latest statutory and regulatory requirements in Malaysia, ensuring your business is always compliant.
In conclusion, while freelance bookkeeping services in Malaysia might seem attractive, especially for startups or small businesses, it's vital to consider the long-term implications. Professional bookkeeping services like those offered. Please get in touch with us for more information!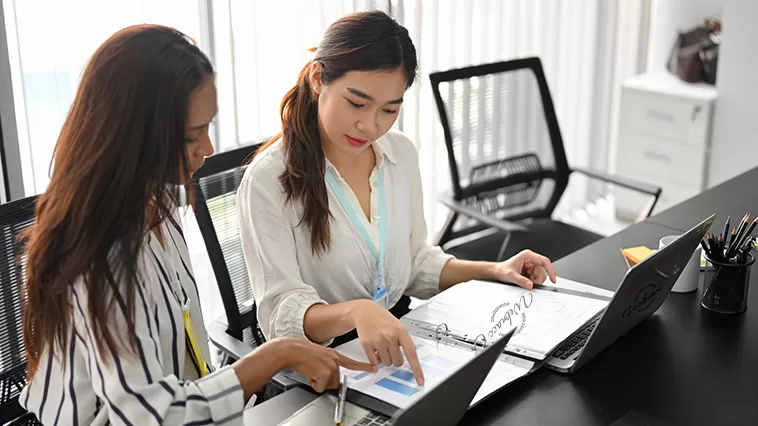 Allow us to further elaborate on the unique benefits you stand to gain by choosing us.
Unrivaled Benefits of Webnacc Business Solution Sdn Bhd
Choosing a professional bookkeeping service like Webnacc Business Solution Sdn Bhd not only eases your administrative load but also brings along several advantages that will enhance the operation and growth of your business.
Ready Financial Statements
Our comprehensive bookkeeping services ensure that your financial statements are always audit-ready. Whether it's for internal assessments or statutory requirements like tax filings, our meticulously prepared financial reports give you the confidence to face any scrutiny.
Tax Compliance Assurance
Maintaining accurate bookkeeping records is crucial to comply with tax requirements. Mismanagement can lead to penalties or legal complications. At Webnacc Business Solution Sdn Bhd, we guarantee precise bookkeeping, helping your business adhere to the stringent tax laws in Malaysia.
Insights for Decision Making
A business's financial health can significantly influence its strategic decisions. As a trusted partner, we offer valuable insights into your business performance based on the bookkeeping records we maintain. This enables you to make informed decisions, propelling your business towards sustainable growth.
No More Staff Turnover Worries
In an in-house setup, staff turnover can disrupt the smooth functioning of your bookkeeping process. During crucial times, like submissions and tax season, this could spell disaster. By entrusting your bookkeeping to us, you can rest easy knowing that we'll ensure consistent quality service, irrespective of any turnover.
Affordable and Accessible Services
At Webnacc Business Solution Sdn Bhd, we believe in providing quality services at affordable rates. Our bookkeeping services are straightforward and designed to meet various business needs. Best of all, our services are accessible throughout Malaysia, making us a reliable partner for businesses across the country.
Seamless Communication
Finally, communication is vital in any business relationship. We understand this and facilitate seamless communication with our clients through various channels like email, WhatsApp, and phone calls. Whether you need to get things done quickly or have questions to be answered, we are just a call or message away.
In conclusion, while freelance bookkeeping services may seem attractive for startups or small businesses, the long-term benefits and reliability of professional services like Webnacc Business Solution Sdn Bhd are undeniable. By choosing us, you are choosing an uncompromised blend of expertise, reliability, security, and affordability. Partner with us and let's build your financial success story together.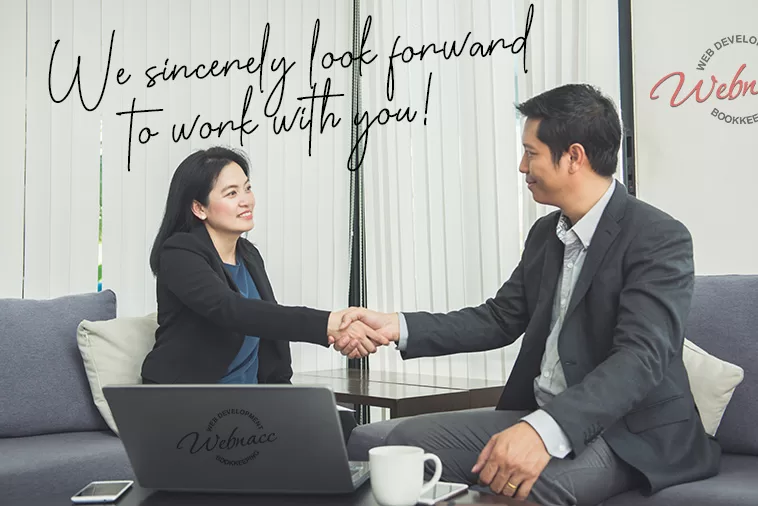 By the way, if you're curious about our pricing, rest assured that we offer highly competitive rates – arguably some of the best in the industry.
Affordable and Customized Services
If you're contemplating the cost of engaging with our services, you'll be pleasantly surprised. At Webnacc Business Solution Sdn Bhd, we aim to provide affordable solutions without compromising on quality. Even for a fully-fledged business with multiple employees, our fees can often be lower than hiring a full-time account assistant.
Our charges depend on the scope of the services you require. This could range from a few hundred ringgit for basic bookkeeping tasks to a more comprehensive package that might entail outsourcing your entire accounting department to us. Irrespective of your business size and financial complexity, we ensure our services are tailored to fit your needs and budget.
Outsourcing Your Accounting Department
Many businesses are recognizing the advantages of outsourcing their entire accounting department. It's not only cost-effective but also allows businesses to focus on their core activities, leaving the financial complexities to the experts.
With Webnacc Business Solution Sdn Bhd, you're not just outsourcing your accounting needs; you're gaining a partner committed to your business's financial health. We understand the nuances of Malaysian business laws and the intricacies of various industries, giving us an edge in providing top-tier financial services.
Rest assured, our dedicated team will seamlessly integrate with your business operations, handling all your accounting needs while maintaining transparency and offering you total control.
In conclusion, while the allure of freelance bookkeeping services might seem attractive to startups or small businesses, the long-term benefits, reliability, and comprehensive solutions offered by Webnacc Business Solution Sdn Bhd are unquestionable. By choosing us, you're opting for an unbeatable blend of expertise, reliability, security, scalability, and affordability. Engage with us today, and let's chart your path towards financial success together.